You are here
6 Important Benefits of Water Testing
Tags:
water testing labwater testing lab in delhitesting lab in delhispectro labswater testingAnalytical Testing Lab
Water is the most important and crucial resource for human survival. From drinking and consumption purposes to use in various industries, water holds immense importance in our daily lives. Though water is a boon to humanity, if contaminated in any way it can turn out to be the reason behind various diseases. The quality of water running in the taps has always been a matter of concern for the family owners and industries. The onset of the monsoon season increases the ordeal. Though there's nothing wrong in trusting your water supplier, but thinking a step ahead and getting the water tested in water testing labs can be a move your family would always thank you for.
Getting the water tested not only checks your water for contaminants, it also tells you if it's time to switch to better water purification methods. The other benefits of water testing are :
• Worry less, Live more- The water test will answer all your concerns about the quality of the water running in your taps. You will have an accurate idea about the quality of water being used in your home. In case of any issues found, you can take further steps to improve the water quality. At the end, it will provide you the peace of mind that your family is consuming safe and contaminant free water. Right from fabricating, processing, washing, to diluting and cooling, water is used in industries for various purposes. It is utmost essential for these industries to get the water tested by experienced water testing labs.
• Proper identification of contaminants and impurities- It's impossible to see the impurities and contaminants in water with naked eyes. Most of the impurities are colourless and soluble in water which makes it even tougher to recognize them. The water testing labs test for all kinds of impurities including the soluble and microscopic level ones. This helps you ensure that the water you consume does not harm you or your family in any way.
• Acidic and Hard water test- Normal tap water carries a pH level of 7, anything lower than that is considered as acidic water and can be harmful for drinking and daily uses. Even though the pH level of water can be tested at home, getting it tested at a lab gives you an upper hand with a proper detailed insight. Water that comes extensively treated with chemicals like chlorine, etc can sometimes turn out to be Hard water. Hard water is unsuitable for bathing and washing clothes. It can also lead to dry hair and itchiness. The water test gives you an insight about the pH level and hardness of the water so that you can think of implying some solutions to improve the quality.
• Helps detect the loss of nutrients and minerals- Most of the reservoirs are treated with certain chemicals to remove contaminants and impurities from water, which sometimes leads to the loss of some very important nutrients and minerals. Water testing can reveal the minerals and nutrients that your water lacks. The modern water purifying solutions not only purify the water but also infuse it with the required levels of minerals and nutrients.
Keep health hazards away:  Water quality is very important for residential communities. Water is one of the main carriers of germs and harmful bacteria. Not only organic but inorganic contaminants in water can lead to various kinds of skill allergies, infection, reduced immunity and so on. High pH levels in water will not only make the water taste hard but also damage the pipelines. If you think that the water you are consuming is the cause for illness in your family, you can take your water samples to any one of the leading testing labs in Delhi to get them tested. Identifying the cause of illness will help you take preventive measures and purify your drinking water thoroughly.
Safeguard against environmental risks: If you live in a locality close to industries, there is a high risk of finding chemical contaminants in the groundwater in that area. If you have a well or accessing underground water, it is ideal that you contact a water testing lab to test that water. Nitrate is a very common contaminant found in industrial wastewater, polluted storm water, fertilizers, agricultural runoff and organic waste. Testing the presence of this element and purifying your water source accordingly will safeguard you from health hazards.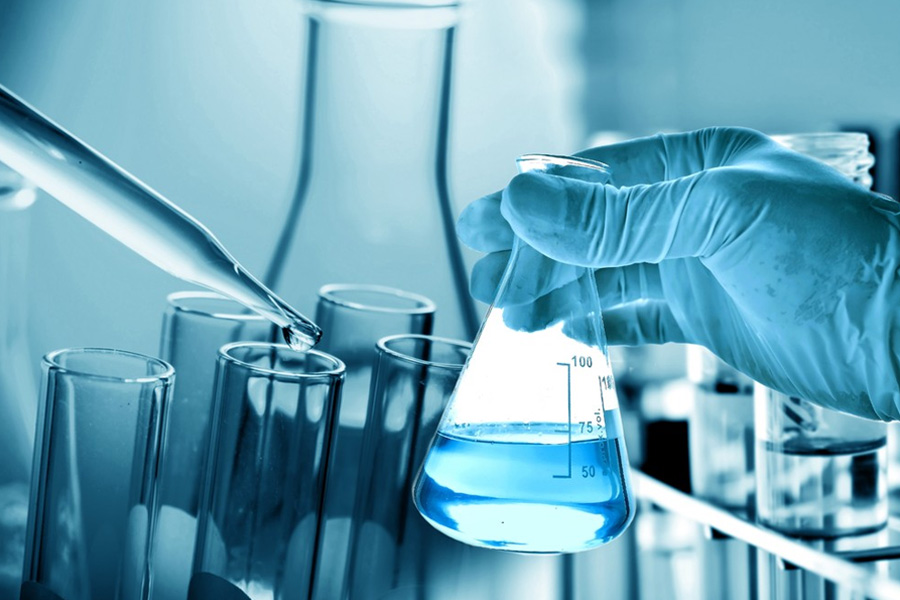 Motivated enough to have your household water tested? Certified water testing laboratories are playing an important role in testing the quality of water under use and helping create a safe and healthy environment. Head to some of the most well known water testing labs in Delhi who are reliable and consistent and get the water tested now. The sooner, the better, after all it's about water because water is life.